261 Women's Marathon, Palma, Mallorca, SPAIN.
March 8, International Women's Day.
Congratulations Karen Stylianides on running a personal best.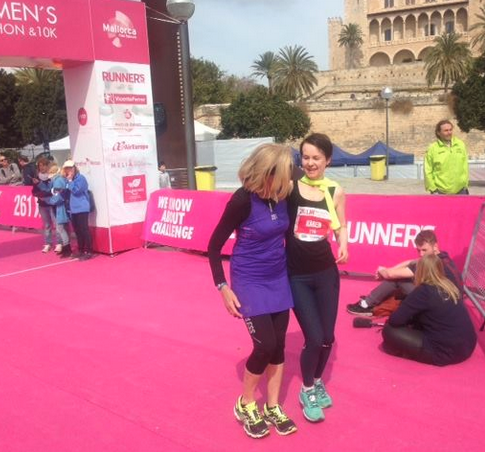 • Karen Stylianides
has her own mydonate link
for this event which explains why she is collecting for KLS Support UK.
Thank you so much Karen for raising awareness of KLS and funds for KLS Support UK.
The photo right shows Karen at the finish! The lady offering assistance is running legend and 261WM founder Kathryn Switzer.
10k Run in London on 7th March 2015
This was a very successful event. 22 people took part in the run/walk and everyone finished the course. Several people asked about KLS because the t-shirt's were quite distinctive so awareness was raised along with a lot of money. All in all a very productive and fun day was had by all.
Photo below.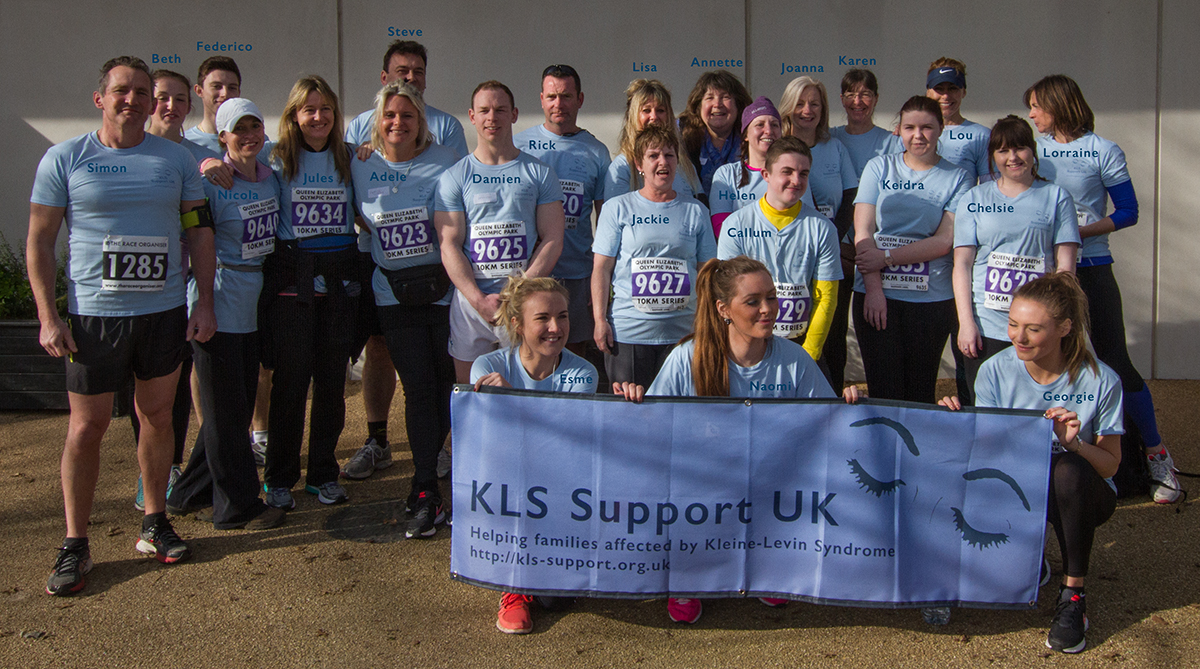 It is not too late to support our fundraisers in this event - for general donations to all who took part, please click on the purple mydonate button.
These supporters below have their own fundraising pages -
• Jackie Farden
mydonate link running for her daughter.
• Hellen Bellamy
mydonate link running for her niece.
• Karen Stanley
mydonate link running for her daughter.
• Kazhal Berahnegard