Helpful Links
Groups, benefits information, help for families and children, education, further education, driving and general information.
Groups you may find useful
The KLS Foundation provides information and support to those diagnosed with KLS and their families. The Foundation exchanges information with patients and the medical community to help in the diagnosis and care of those affected by KLS, and supports research programs. Our goals are to raise awareness, support scientific research, to find effective treatment and ultimately find a cure for Kleine-Levin Syndrome.
My mission is to provide a place where people who are struggling with sleep disorders can come and regenerate hope as well as their self-confidence.
Contact a Family is the only national charity that exists to support the families of disabled children whatever their condition or disability.
We work with schools, academies, free schools, studio schools, Local Authorities, Pupil Referral Units, foster care agencies, care homes and parents across the country to create personalised learning programmes for their "hard to reach" learners.
Cerebra is a unique charity set up to help improve the lives of children with brain related conditions through research, education and directly supporting the children and their carers.
Free Membership. Can be used by the patient or a carer.
At present (March 2013) there are 3 KLS members.
making healthcare better for everyone through sharing, support, and research
learn about living with & treating your condition, connect with others who share your experiences, track your history & progress for access anywhere
Patient.co.uk is one of the most trusted medical resources in the UK, supplying evidence based information on a wide range of medical and health topics to patients and health professionals.
the voice of carers
We're here for you and your family.
Our mission is:
To help families have fun with and enjoy their children
To bring people together to make our local communities more lively and friendly
To make it unnecessary for any mum to feel lonely or isolated
To make sure every parent has access to all of the local support and advice available - from other mothers and from professionals
To give mothers a voice, locally and nationally, on issues of importance to them
Link to experience project. Experience project search results for KLS.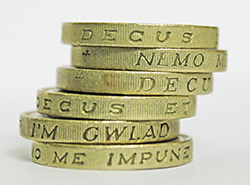 Benefits information and help for families and children.
From June 3, if you get in contact with us - we will be able to offer you an appointment with our welfare experts to discuss your situation. We can then take you through the latest relevant benefits advice and run through any other financial help you may be entitled to maximise your income.
More Contact a Family information - Personal independence payment (PIP)
Benefits for the person you care for
This is an excellent NHS site for adults and children with pop up information on all the benefits and links to claim forms etc.
http://www.disabilityrightsuk.org/
Disability Rights UK works to create a society where everyone with lived experience of disability or health conditions can participate equally as full citizens.

Disability Rights UK is led, run and controlled by disabled people, with disabled people making up at least three-quarters of its board members.
http://www.benefitsandwork.co.uk/
Don't lose out just because the system isn't fair.

Are you making a Disability Living Allowance (DLA) or Employment and Support Allowance (ESA) claim or appeal? Or being transferred from Incapacity Benefit to ESA?

Are you worried that the forms are complex and unclear, the medicals may be rushed and inaccurate and the decisions unfair? If so, use our expert, step-by-step guides and give yourself the best possible chance of getting your legal entitlement.

We'll warn you of pitfalls, offer you specialist tips and tactics and guide you through every part of this bewildering process.
Citizens Advice Bureau
Information for Northern Ireland, England, Scotland and Wales.
We aim to provide the advice people need for the problems they face and improve the policies and practices that affect people's lives.

We provide free, independent, confidential and impartial advice to everyone on their rights and responsibilities. We value diversity, promote equality and challenge discrimination.
The best place to find government services and information. Simpler, clearer, faster.
This website replaces Directgov and businesslink.
Contact Office for Disability Issues
Find out how to contact the right people at the Office for Disability Issues
We are a charitable service which helps people access the money available to them – through welfare benefits, grants and other help.

Education.
Department for Education have produced a letter titled
Dear Parents
1 September 2014
NEW ARRANGEMENTS FOR SUPPORTING CHILDREN AND YOUNG PEOPLE WITH SPECIAL EDUCATIONAL NEEDS (SEN) AND DISABILITIES
It can be found here
A guide to the special consideration process, General and Vocational qualifications is available here
With effect from 1 September 2013 Produced on behalf of AQA, edexcel, OCR, City and Guilds, CEA and WJEC/CBAC.
What is special consideration?
Special consideration is a post-examination adjustment to a candidate's mark or grade to
reflect temporary illness, temporary injury or other indisposition at the time of the assessment,
which has had, or is reasonably likely to have had, a material effect on a candidate's ability to
take an assessment or demonstrate his or her level of attainment in an assessment.

Special consideration can only seek to go some way to assist a candidate affected by a potentially wide
range of difficulties, emotional or physical, which may influence performance in examinations.
It cannot remove the difficulty faced by the candidate. There will be situations where candidates should not
be entered for an examination. Only minor adjustments can be made to the mark awarded because to do
more than this would jeopardize the standard of the examination.
Adjustments for candidates with disabilities and learning difficulties
With effect from 1 September 2014 to 31 August 2015
Produced on behalf of AQA, edexcel, OCR, City and Guilds, CEA and WJEC/CBAC.
can be found here
Adjustments for disabled students
Disability Rights UK Factsheet F11 can be found here
Council for Disabled Children
Due to current changes please follow the link here
News, information and informed opinion about SEN & Disability by parents for parents.
SEN reform: All about the Independent Supporter link here
Coram clc - Children's Legal Centre
CLC have a free special educational needs factsheet available for download from this link.
Promoting Children's Rights in the UK and Worldwide
Department for Education - Special educational needs (SEN)
This section of the site provides a wide range of information, advice and materials for teachers, parents, LAs and others caring for or working with disabled children and young people or those with SEN in England.
IPSEA (Independent Special Education Advice)
IPSEA's trained volunteers give free, legally based independent advice and support in England and Wales to help get the right education for children with SEN/D. You can also get help by looking at our website resources.
The Independent Helpline for Special Educational Needs
We offer a free, friendly, independent and confidential telephone helpline for parents and others looking for information and advice on Special Educational Needs (SEN).

We concentrate on helping people to find their way through the legal and procedural maze which is so daunting to so many who try to obtain satisfactory provision for a child's special needs.
Special Educational Needs Advice Centre - SENAC
For parents of children with special educational needs in Northern Ireland
The Special Educational Needs Advice Centre (SENAC) is a regional charity set up in 2003. We provide independent advice and advocacy on behalf of children and young people with disabilities and special educational needs (SEN) attending schools in Northern Ireland up to the age of 19 years.
This web site is a celebration of families as places of education and parenting. The law in the UK is quite clear, parents rightly remain responsible for the education of their offspring regardless of whether they are in school or out of it.

The state reserves the right to make enquiries should they have reason to believe that this responsibility is not being met and to offer an alternative educational environment to those who wish to use it.
This page provides an introduction to the responsibilies of parents to ensure their child attends school.
We offer a comprehensive range of advice and information on education issues. Our information is based on current education law and guidance and covers state funded education for children aged 5-16 years in England only.
Role
Education Scotland was established on 1 July 2011 by the Scottish Government Cabinet Secretary for Education and Lifelong Learning as a new public body, charged with supporting quality and improvement in Scottish education and thereby securing the delivery of better learning experiences and outcomes for Scottish learners of all ages.
Department of Education Northern Ireland
Put simply, we want to see

"Every young person achieving to his or her full potential at each stage of his or her development."
We are responsible for education and skills in Wales. We are working to raise the standards of education and training provision, attainment and infrastructure across Wales so that everyone can reach their potential; delivering a suitably skilled workforce with high-quality opportunities for all learners; supporting individuals, families, communities and businesses in improving economic and social well-being and reduce inequality through education and training.
The Information, Advice and Support Services Network (IASS Network)
Who we are
The Information, Advice and Support Services Network (IASS Network) supports and promotes the work of Information, Advice and Support (IAS) Services across England. We are based at the Council for Disabled Children.
IAS Services have a duty to provide information, advice and support to disabled children and young people, and those with SEN, and their parents. They are statutory services which means there has to be one in every local authority.

Further Education.
UCAS - Information for Disabled Students
Well worth a look.
thecompleteuniversityguide.co.uk
Information from league tables to loans and fees to careers.
Funding further education for disabled students
Disability Rights UK Factsheet F26
post-16 education below degree level and not taught in a school.
Link here
Links to Student Finance
As a higher education student living in England, you can apply for a Disabled Students' Allowance (DSA) if you have a:
disability
long-term health condition
mental health condition
specific learning difficulty such as dyslexia
The money you get depends on your individual needs and not on income.
To apply for Disabled Students' Allowances (DSAs) send form DSA1 to Student Finance England.
DSAs are paid on top of your other student finance and don't have to be repaid.
Students Award Agency for Scotland
We are an agency of the Scottish Government giving financial support to all eligible students doing a course of higher education in the UK. This website provides all the information on student funding and allows you to apply for your financial support.
Disabled Students' Allowances (DSAs) are available if you have a disability, long-term health condition, mental-health condition or specific learning difficulty. DSAs are additional funding available for students who otherwise may not have been able to attend a higher education course.
The Disabled Student's Allowances (DSA) are supplementary allowances available to students who may have extra expenses, as a direct result of their disability, arising from attending a higher education course. The allowances are meant to help disabled students benefit fully from their course; they are not means-tested.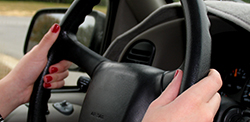 Driving.
For Medical Practitioners. At a glance Guide to the current Medical Standards of Fitness to Drive. 2013 Edition
DVLA notifiable health conditions and medications
https://www.gov.uk/sleepiness-and-driving
You must tell DVLA if you are very sleepy during the day because of a medical condition.
You can be fined up to £1,000 if you don't tell DVLA about a medical condition that affects your driving. You may be prosecuted if you're involved in an accident as a result.
If in doubt please ask your consultant.
General Reading.
A very interesting article about sleep from The National Institute of Neurological Disorders and Stroke.
Brain Basics: Understanding Sleep
Office of Rare Disease Research
information on KLS
Other Information
A booklet from the Office of the Public Guardian
Making decisions- A guide for family, friends and other unpaid carers -
Helping people who are unable to make some decisions for themselves
The purpose of this booklet is to tell you about the Mental Capacity Act (MCA) which came into force on 1 October 2007.
This booklet is for anyone who helps to care for someone over the age of 16 who is unable to make some or all decisions for themselves.
The Mental Capacity Act only applies in England and Wales and unless specified, to people over the age of 16.
If you know of a link which you think would be useful to those affected by KLS please let us know and we will consider adding it.
Please make contact using KLS Support UK's Contact Us form. Thank you.