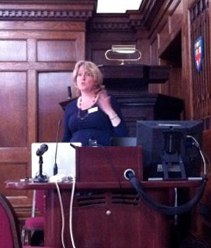 Sarah McKimm presented 'Getting the Right Educational Support for Your Child'
on 1st September 2013 at the KLS Support UK London meeting.
Sarah kindly allowed her presentation to be published for people to download and print should they wish.
Download here. The first page has very little content so please scroll down to see the images.
Below is an image of presentation.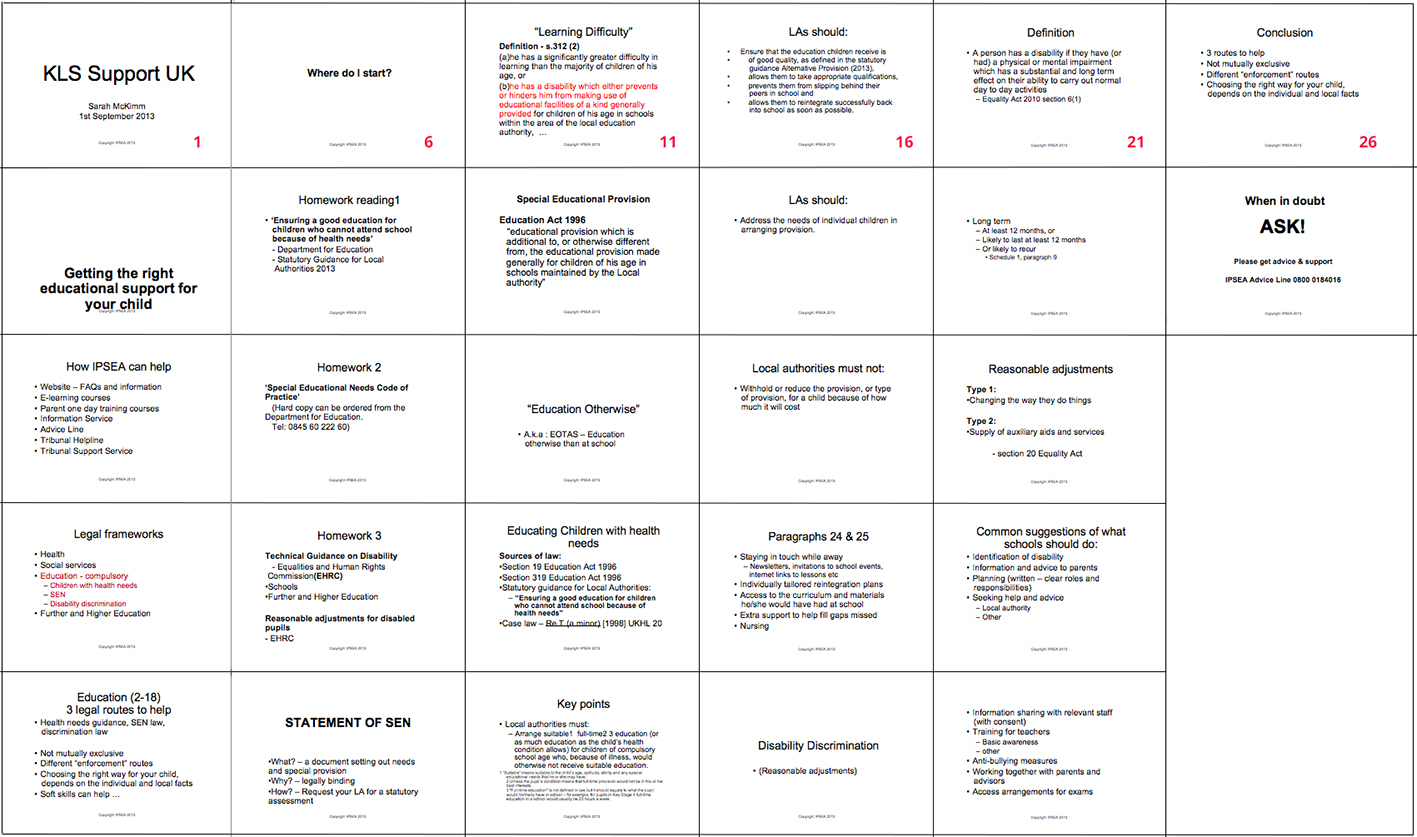 Copyright IPSEA 2013