URGENT: Your chance to take part in the Genome Project
KLS Support UK have been approached by Professor Henry Houlden, Professor of Neurology and Neurogenetics, Institute of Neurology, Queen Square with an exciting opportunity to take part in research. Professor Houlden works with Professor Matthew Walker, one of our medical advisers, and is involved in a Department of Health project called Genomics England which is aimed at genome sequencing to identify disease causes and pathways to treatments. All patients enrolled will have their entire genome sequenced and details can be found here
Patients with KLS and their parents would need to come to London to have their bloods taken and sign the NHS new consent form. The time line is short as the initial project needs to have blood in by January 25th 2014. 
If you are interested in taking part please let us know as soon as possible as we will arrange a patient day at Queen Square (in mid –January) for those who want to take part. We need 10 to 15 families for KLS to be included in this genetic research.
Report on the Second KLS Support UK Meeting September 2013
Thank you to everyone who attended the meeting in London. We were delighted that over 50 people were able to come including from as far away as France and Ireland. For some of those attending it was the first time they had met other KLS families and for others it was an opportunity to catch up with people they had met in Manchester.

KLS Support UK also would like to give special thanks to each of our speakers: Sarah McKimm Principal Solicitor at IPSEA and our medical advisers Dr Michael Farquhar Paediatric Sleep Consultant and Dr Guy Lechsziner Consultant Adult Neurologist and Sleep Physician. Both consultants work with Professor Paul Gringras to provide a fully integrated child and adult sleep service as part of the Guy's and St Thomas' Lifespan Sleep Disorder Services.
The meeting started with a short update by KLS Support UK trustee, Adele Clarke, on the recent activities of KLS Support UK. Then it was over to our first speaker of the afternoon Dr Michael Farquhar.
Dr Michael Farquhar
Dr Michael Farquhar gave a most helpful and sympathetic overview of KLS including the symptoms, prevalence, disease course, diagnosis and treatment. He also spoke about the specific issues relating to KLS in the UK such as unclear referral pathways and the difficult transition from paediatric to adult care which can affect diagnosis. Everyone was excited to hear that Guy's and St Thomas' Lifespan Sleep Disorder Service are working towards setting up a multidisciplinary clinical centre for the diagnosis and support of patients with KLS.
Dr Farquhar also spoke about the first KLS research grant application in the UK. Whilst there was huge disappointment that the research grant application had not succeeded, on a positive note it had resulted in there now being a team of dedicated doctors and researchers who would continue to work together and who would hopefully be able to apply for other grants in the future.
As KLS is so rare with probably about 100 cases in the UK Dr Farquhar expressed how useful it was for both families and doctors to have this opportunity to meet together.
Dr Guy Lechsziner
Dr Guy Lechsziner expanded on the lifespan aspects of the clinic and the transfer from paediatrics to adult which at Guy's and St Thomas' was not at a set age but depended on individual circumstances. He spoke about his experience of other neurological conditions such as epilepsy and migraine and the importance of getting accurate diagnostic criteria so that doctors knew whether they were dealing with KLS.
Sarah McKimm IPSEA
Sarah McKimm gave an interesting and helpful talk on the educational rights of children and young adults with KLS and how to work with schools and education authorities to access these rights. Her presentation can be found here on our website.
Then came tea which was a fantastic opportunity for families to speak to the doctors and Sarah informally and to chat to one another.
The Q&A after tea was chaired by trustee Professor Beverley Hunt and the panel included the doctors, Sarah McKimm, the KLS Support UK trustees and two inspiring young women who had KLS Lily Clarke and Poppy Shingleton. Both young women answered questions on their coping strategies through school, university and their careers.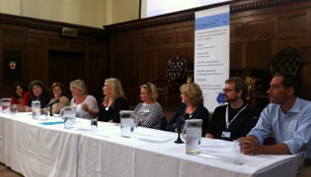 There was lively discussion which everyone including the doctors found most helpful.
Thank you to those who completed the feedback forms. Your comments are really helpful to us in organising future events. If you have any further comments please contact us.
Fundraising 
Enormous thanks to all those who have been involved by raising funds for KLS Support UK to help us raise awareness, support families and assist in research.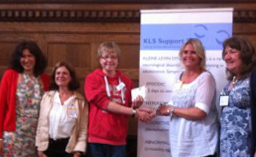 At the meeting we were delighted to present Jake Renouf with a certificate for sums raised through Easyfundraising.
Easyfundraising is an excellent way to fundraise without cost to you so while you are browsing and shopping for those last minute presents on the internet it would be great if you could support KLS Support UK through Easyfundraising here. Details of how Easyfundraising works together with other ways to be involved in fundraising can be found on the website. We now have an HMRC number and you will soon be able to donate through MyDonate.
Thanks also to the sterling efforts of Monaco and Bust in raising the incredible sum of £1112 through their extraordinary ride and for raising awareness of KLS on their journey.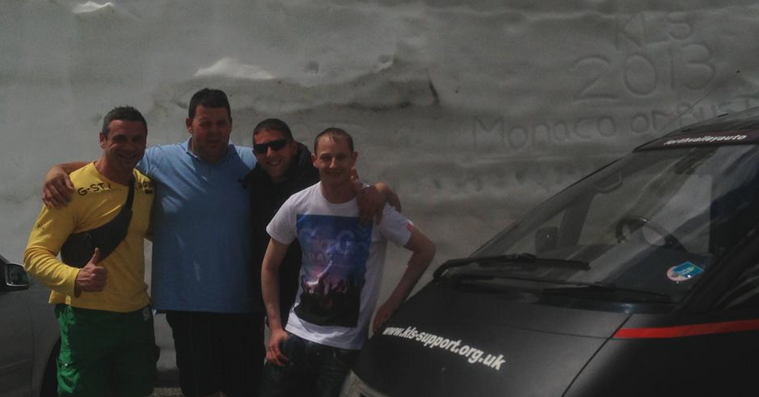 We also thank Jog on Buddy for his amazing running exploits with the Cross Bay Challenge and Chester Marathon where he was also able to raise awareness by wearing the KLS Support UK logo emblazoned on his kit. We wish him a speedy recovery from his recent injury and subsequent surgery and look forward to hearing about his future endeavours.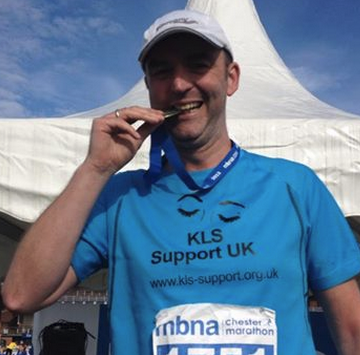 At the meeting Karen Stanley very kindly offered to be involved in supporting our fundraisers. She would really like someone to volunteer to work with her. Please let us know if you would like to be involved or if you are taking part in a fundraising activity and we will put you in touch with her.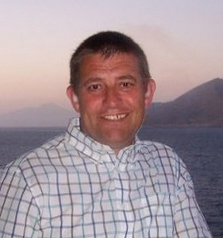 Raising awareness
There has been good media coverage of KLS in recent months. Thanks to all those who have shared their KLS experience in the media. There are links to the articles on our website.
As a result of the press coverage we have received further requests from journalists looking to write stories about KLS. We also have two production companies currently interested in filming KLS families. If you are interested in raising awareness in the media either in newspapers or on television please let us know.
Thank you to Steve Chapman for raising awareness in the national and local press and on TV and sending our leaflets to GP surgeries in his area.
If anyone wants to share their experience on the website which helps doctors and other KLS families please contact us.
Support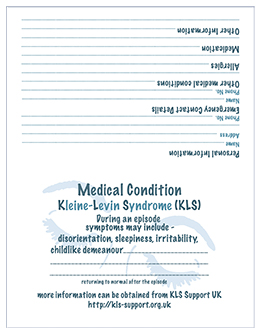 If you have any relevant information you feel would help other KLS families please let us know as we are continually updating the website.
Medical Alert cards are now available to download from the website here.
For those of you who were unable to attend the KLS Support UK meetings and hear about KLS from the doctors we are pleased to let you know that part of Dr Isabelle Arnulf's presentation on KLS can now be found on the website here.
We are working with our medical advisers on a FAQ section for the website and welcome your questions. If you would prefer to speak to us please get in touch via the website or by e-mail.
We continue to build a database of people with KLS and doctors aware of KLS to help people get a diagnosis, find support and have the opportunity to be involved in research so if you have not already done so please complete the contact information on the website here.
If you do not wish to continue to receive e-mails and newsletters from KLS Support UK please click here to remove your contact details.
Finally we hope that you and your family are well over the holiday period and able to enjoy together a Merry Christmas and a Happy New Year. We look forward to seeing some of you in January 2014.
Adele Clarke, Beverley Hunt, Caron Krieger, Annette Robinson
KLS Support UK
e-mail: kleine.levin.syndrome.uk@gmail.com
Facebook: kls-support.org.uk Helping families affected by Kleine-Levin Syndrome